Terring Wang has been in the real estate investment business over 10 years, and became a full time realtor in 2007. She is committed to delivering the most professional and competent, and skilled real estate service possible with the highest level of integrity and personal care.

Representing sellers and buyers across every property type in all price ranges, she manages the multi-facets of transaction complexities from property selection to final closing. She strives for superior client relationship and unparalleled service that result in repeat business and on-going referrals.

Her vast experience attracts client of all ages and backgrounds. With her family's Chinese roots, and has been lived in Rockville, Maryland for over 15 years, she is fluent in Chinese, English and close to diplomatic and international community.

In addition to representing buyers and sellers in residential business, she also specializing in helping her client on buying, selling, and leasing the real estate properties in the area. She has sold and leased both residential and commercial properties at various price points.

For both longtime residents and newcomers, Terring will provide objective counsel and advice in assisting clients in all aspects of purchasing & selling their homes.
She is a committee member in GCAAR ( Greater Capital Area Association Of Realtor) & Committee memeber in MAR ( Maryland Association Of Realtor), actively contributing herself at the local real estate professional network. Further more, with ALC (Association of Leadership Committee ) Member in Keller Williams Capital Properties, she is willing to share her professional experience with her team members and is bring her team to the next professional level!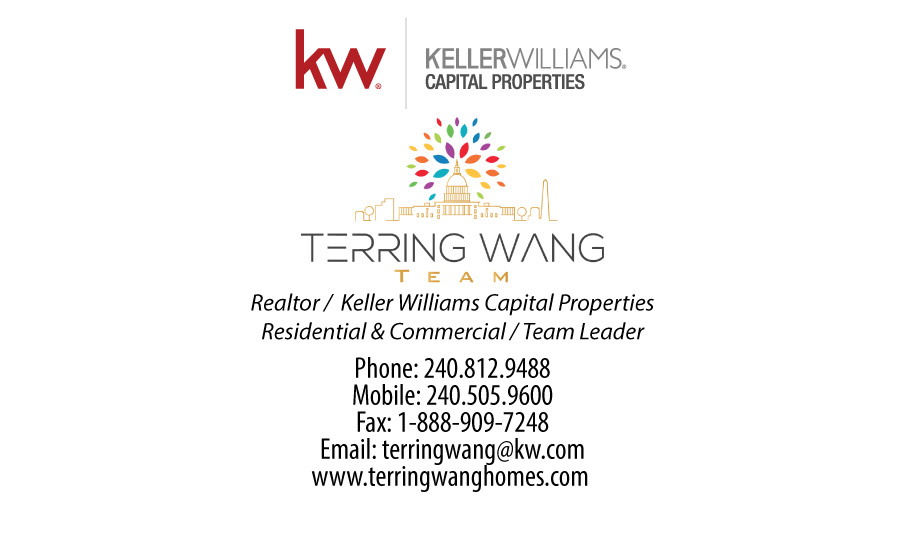 贺文女士,已经在房地产投资业务超过10年。自2007年她成了一名全职经纪人以来,一直致力于为广大国内外客户提供最专业,称职,熟练的房地产服务,并提供眼光独到的完整性投资建议,她的客户囊括各种价格阶层的卖家和买家,无论是面对超过百万的商业投资,或者是帮助第一次买房的中小型客户,她都以一贯的负责和专业的态度帮助客户从物业的选择到交易斡旋,为客户们提供优质的服务,除了拥有众多的重复业务,她丰富的经验也吸引了各个年龄和背景的客户端。作为一名出生在中国的,并一直住在马里兰州罗克维尔市超过15年的华裔,她能说流利的英语以及中文,并积极为当地华人社区作出贡献。凭着资深的专业知识,多次被中国驻美领事馆聘请,为大使馆在大华府地区的对外地产咨询方面提供的专业并满意的服务。



除了在住宅业务方面代表买卖双方,她还专门代表她的客户购买,出售,租赁该地区的商业房地产。在她的众多已成交物业中,包括了各个价位的租用住宅及商业物业。
面对日益增多的中国投资客户对美国房地产市场增长的信心与期待,贺文女士将提供完整客观的意见和建议,并利用自己的特长协助客户购买和投资。随着近期应邀加入全美最大的房地产咨询公司凯勒 – 威廉姆斯,贺女士正在为公司领导和组建一个专业的房地产咨讯团队,她的团队会为来自中国不同阶层的房地产投资客户带来更完善和专业的服务!详情请洽:001-240-505-9600

Find us by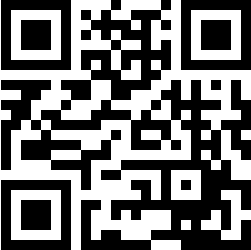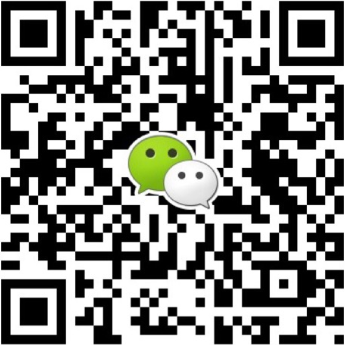 Web Wechat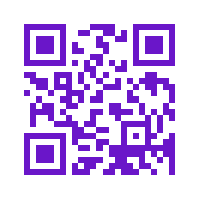 Facebook